Description
This Dyson desk purifier will ensure that you always have clean air. It's certified as allergy and asthma friendly, so it's easier to keep your health in check in polluted areas.
Breathe Easily
The Pure Cool purifier senses pollutants automatically, then diagnoses and reports them before cleaning your air. Capturing 99.95% of ultrafine particles using three different sensors, it removes everything from pollen, dust and allergens, to cigarette smoke and gas stove emissions.
The fully-sealed filter system includes an activated carbon filter to remove gases, and a Glass HEPA filter to remove microscopic particles. Once the DP04 has captured the pollutants, it uses Air Multiplier™ technology to project over 290 litres of airflow per second, so the purified air circulates around the entire space.
Keep an eye on what's around you with the built-in LCD screen, which provides live information about air quality. It also helps you keep track of your filters' health, so you know exactly when they need changing – which is quick and easy to do. 
Keep Things Cool
Discover a fantastic cooling function with this Dyson purifier, and plenty of personalisation options. If you set it to oscillate, you can adjust the angle from 45 to 350 degrees. If you only need one part of your room to be kept cool, try the focused mode.
Want clean air without a draught? You'll love the diffused mode, which only blows air through the back of the machine, so you don't get cold. You can also choose from 10 speed settings, and change them with the magnetised remote control.
The DP04 even adapts to night time use, with a dedicated mode that uses the quietest settings and dims the display, while continuing to offer great purification. And, you can programme the sleep timer to turn it off after a certain period – from 15 minutes to 9 hours. So, no matter the temperature, you can sleep comfortably all night long.
Take Charge on the Go
Manage your air quality wherever you are with the Dyson Link app. Monitor both indoor and outdoor reports, and remotely control your machine on Wi-Fi and Bluetooth-enabled devices.
Make the most of the seven-day scheduling and personalise your settings, so you always get the results you want. Plus, compatible voice services like Amazon Echo let you control the DP04 with just a few words. 
The Pure Cool Desk Purifier comes in a white and silver finish to add a modern touch to any home. Enjoy amazingly clean air by purchasing your Dyson DP04 today.
To purify a whole family room properly, the Dyson Pure Cool™ purifying fan goes beyond standard test conditions, 1 by also automatically sensing particles and gases, capturing 99.95% of ultrafine particles, and projecting and circulating purified air using Air Multiplier™ technology. 2 Only the Dyson purifying fan is designed and tested to do all of this.
(1)The AHAM ACI-2015 standard defines purifier performance in a specified test chamber, based only on cleaning efficiency rates.
(2) Tested for filtration efficiency (EN 1822) at 0.1 microns and whole room coverage (TM-003711 & DTM801) in a 27m2 room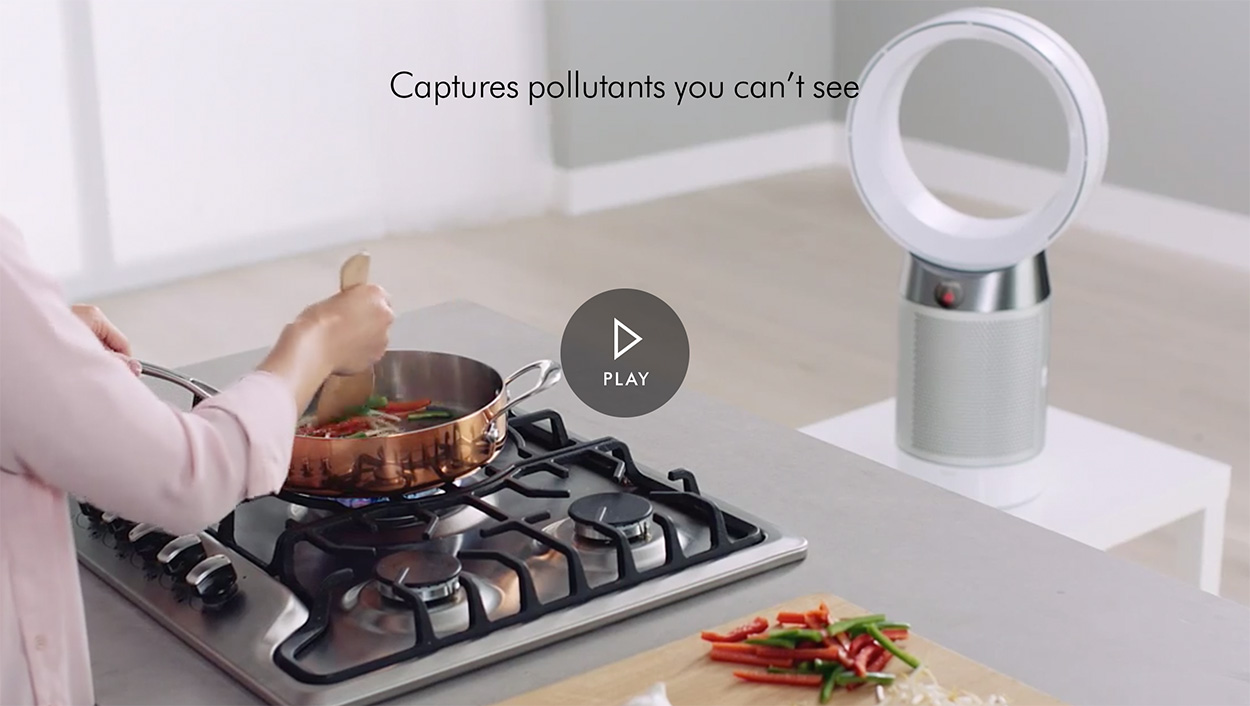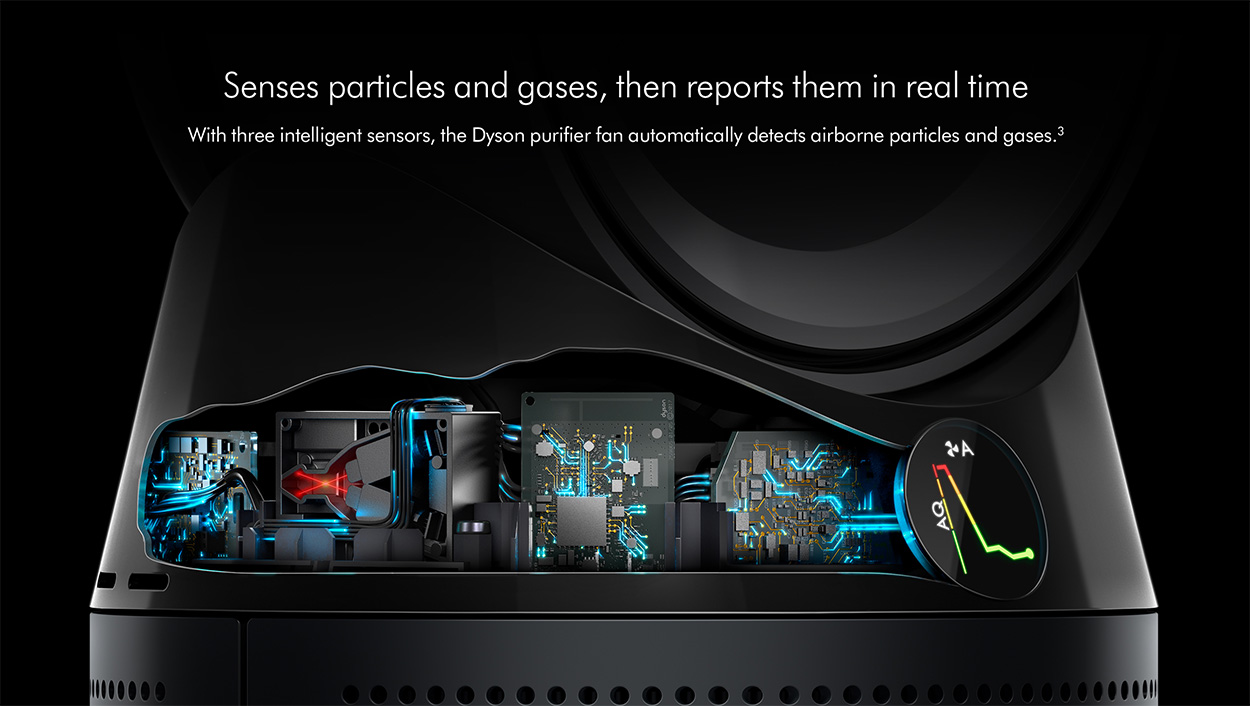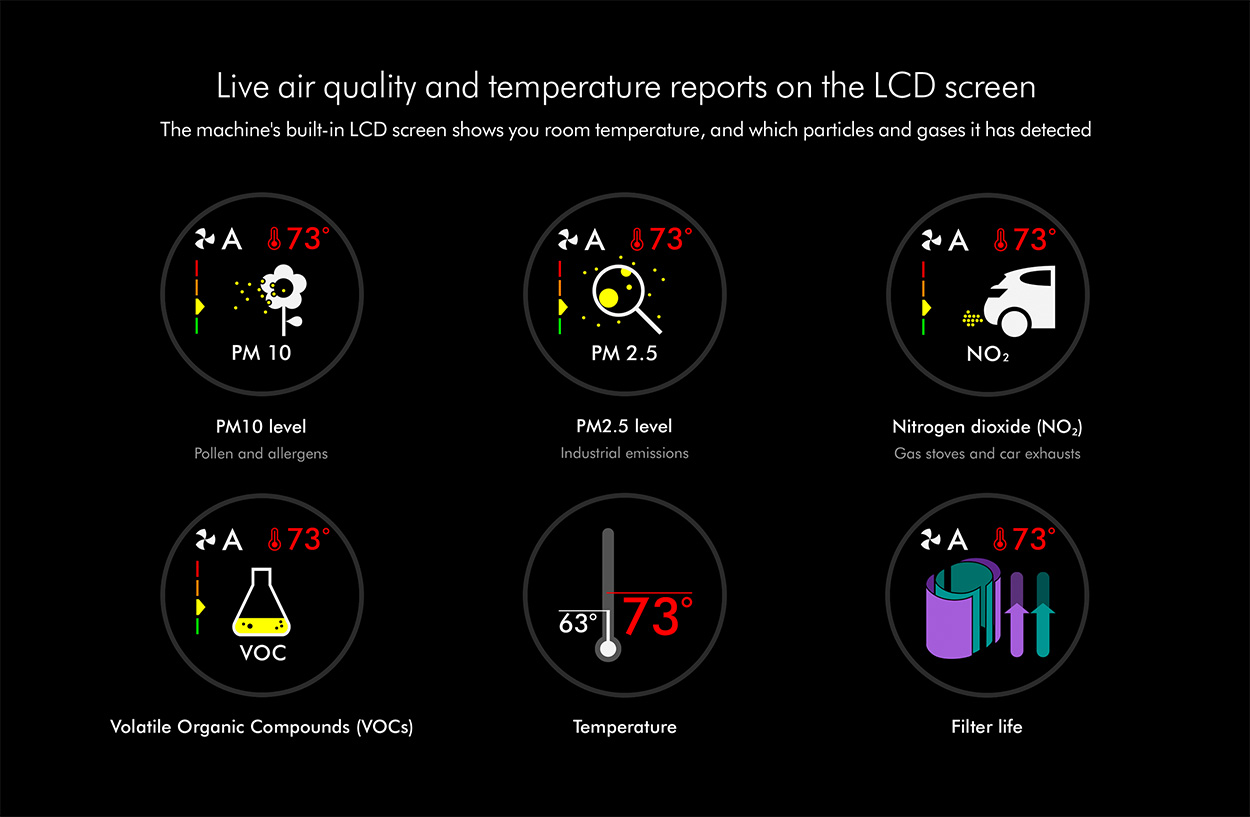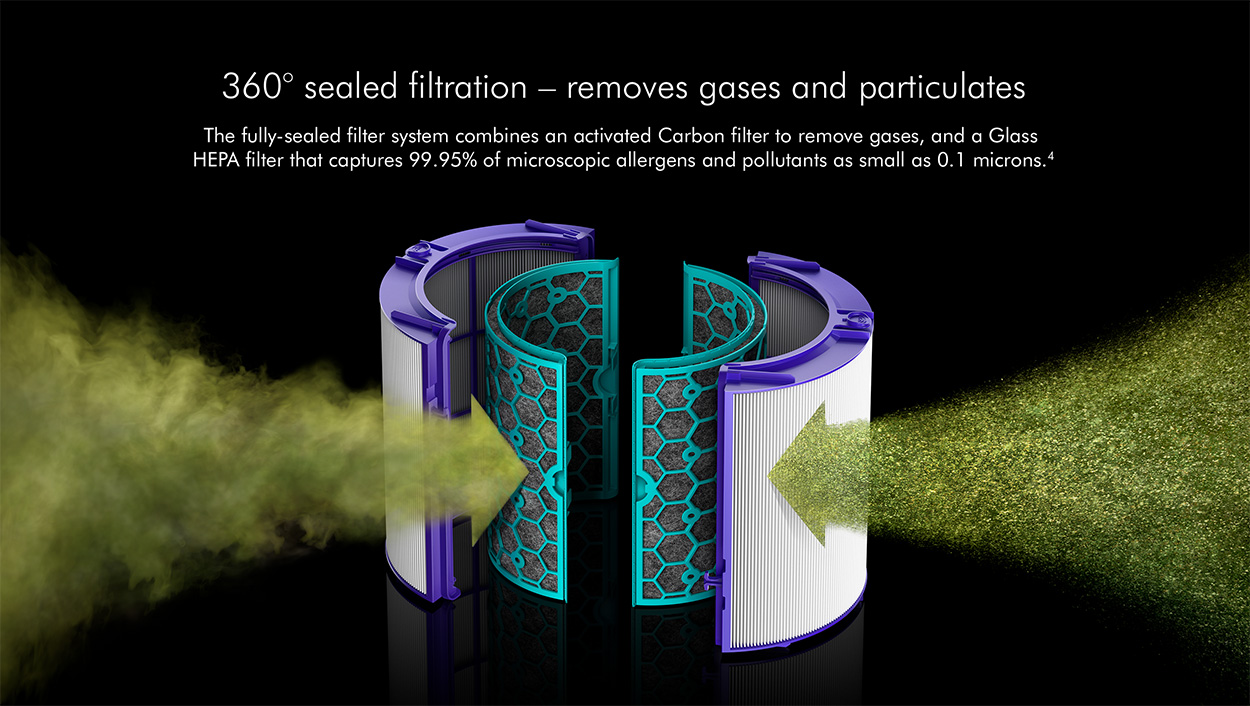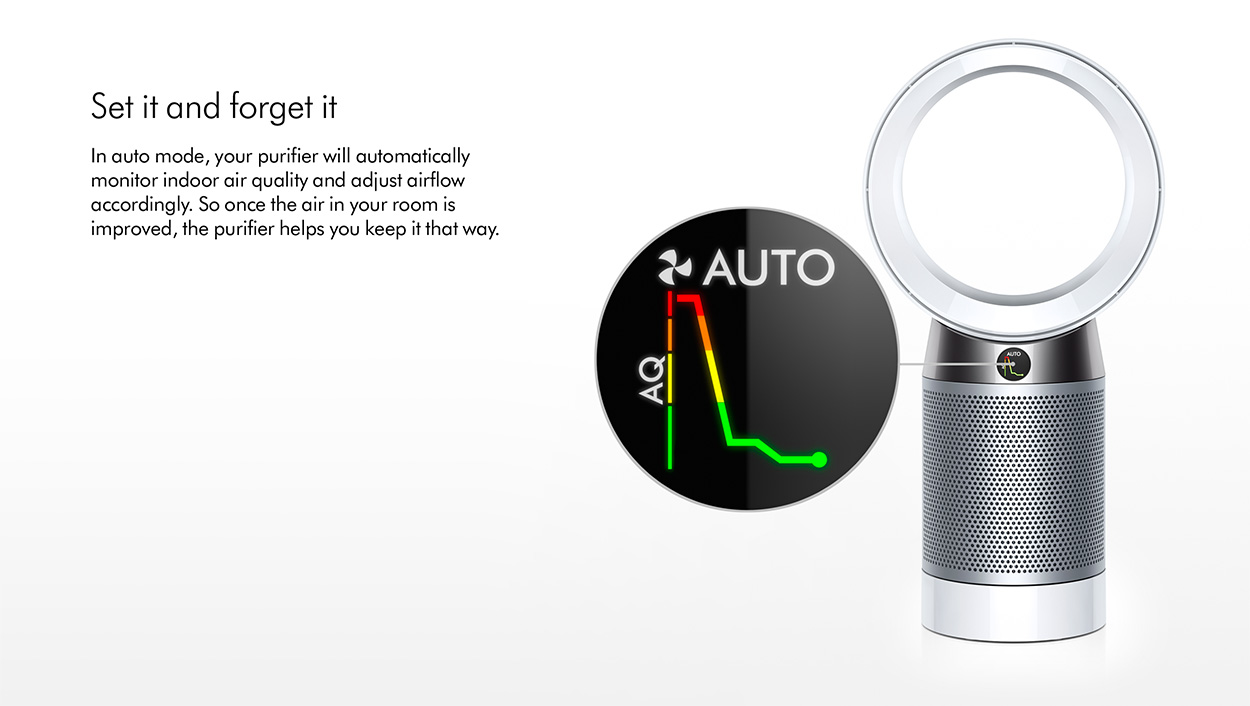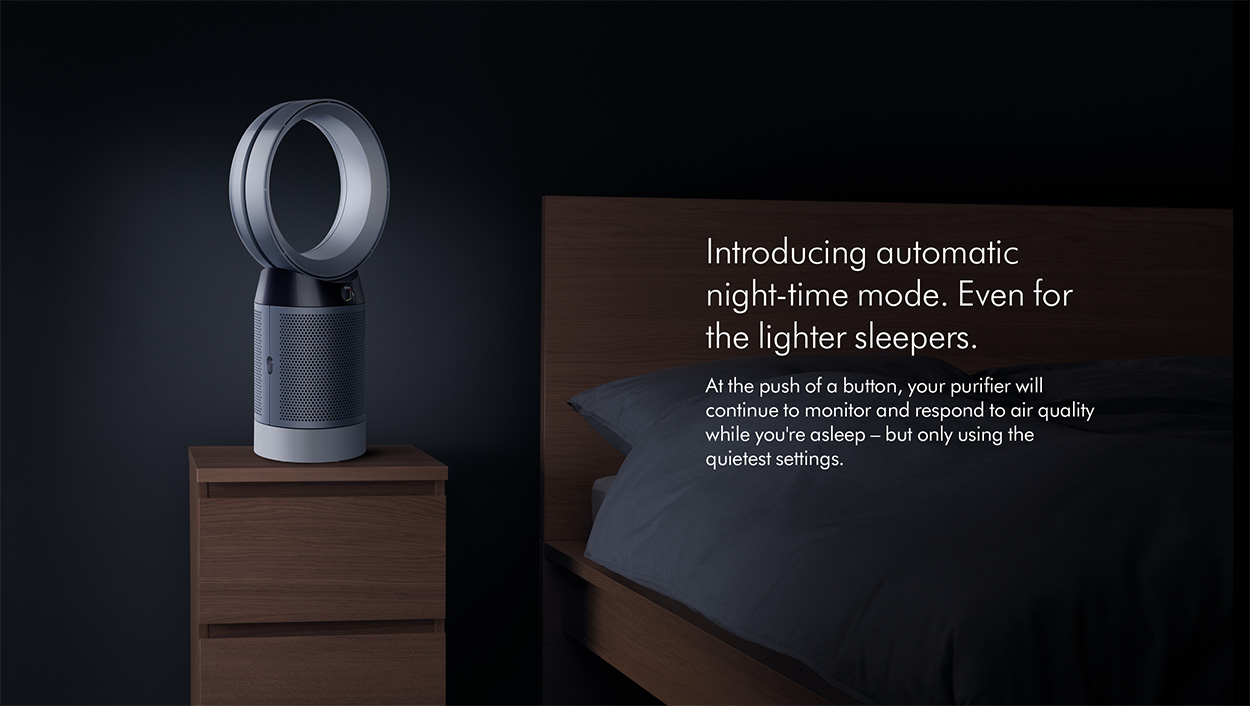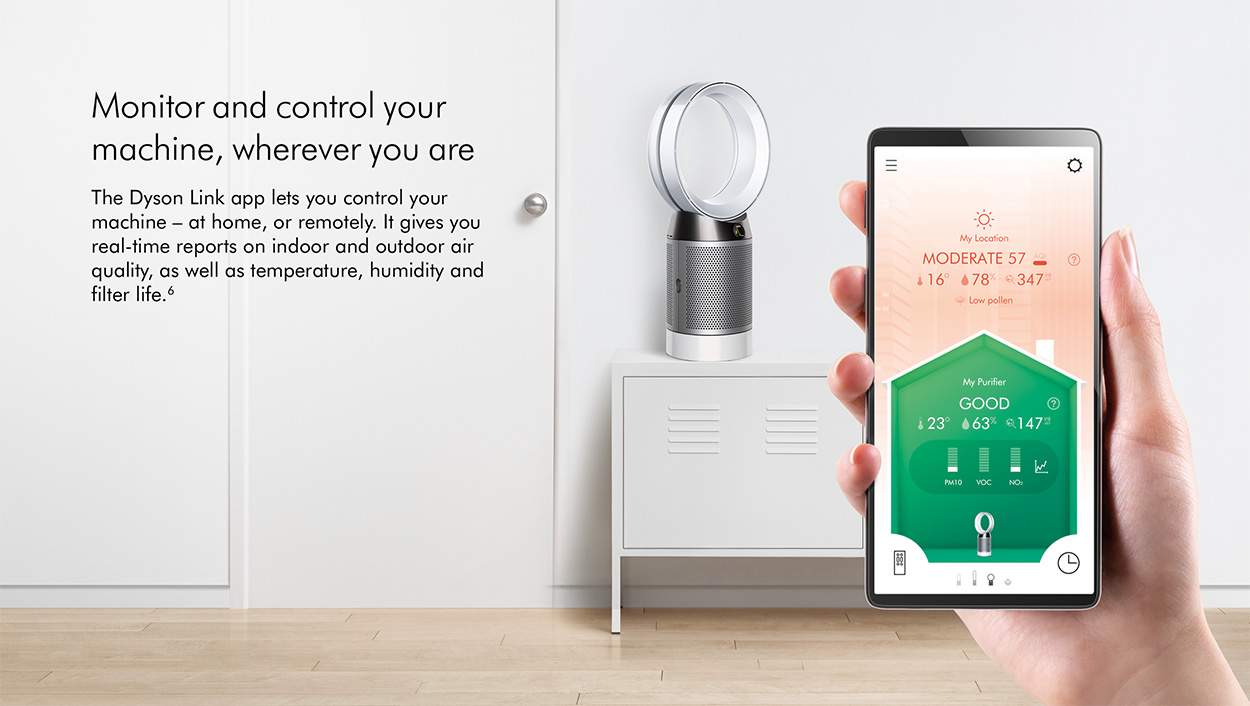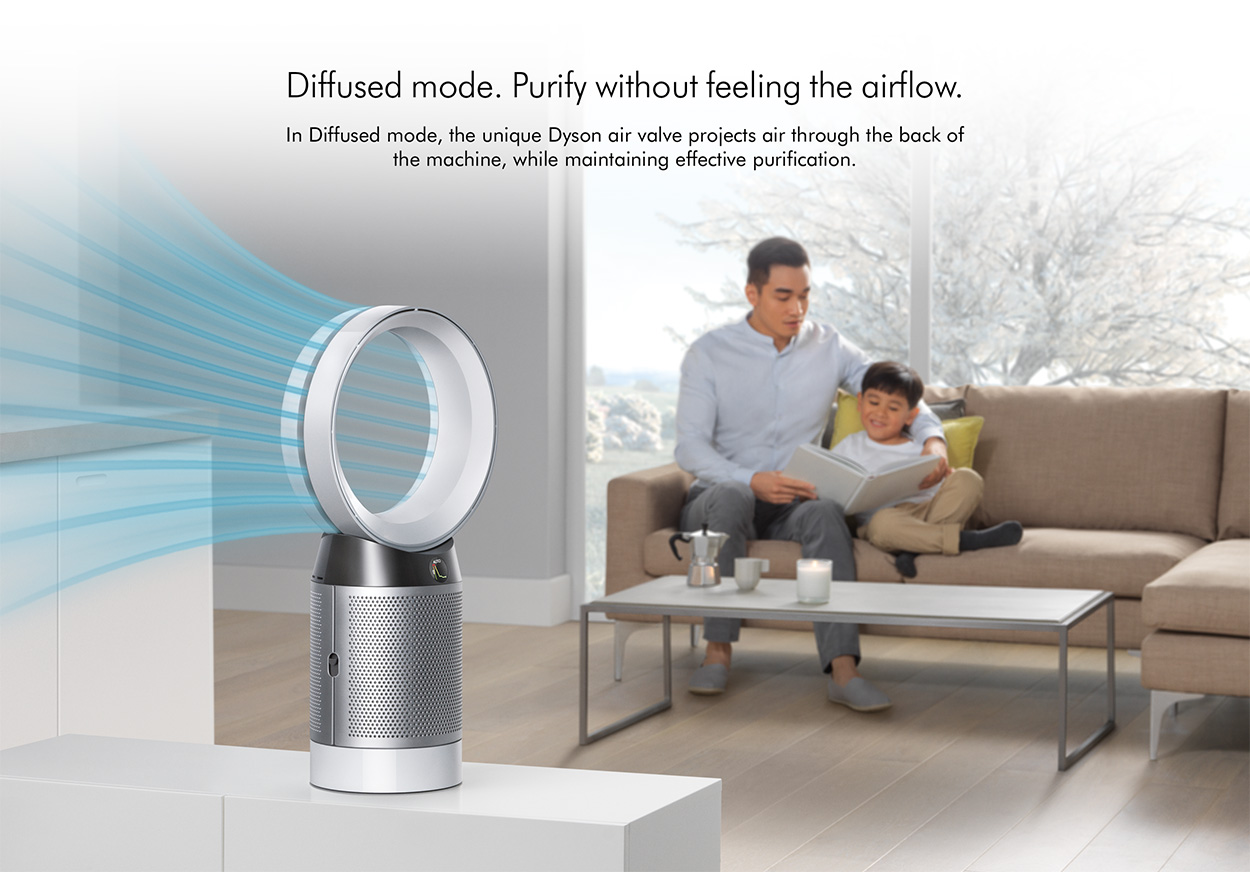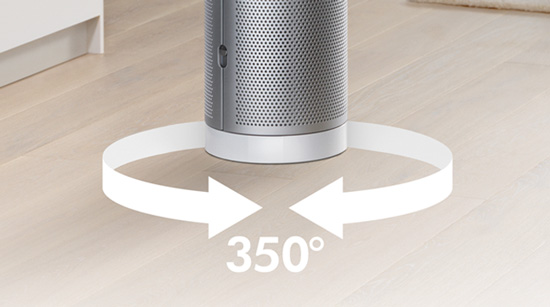 Oscillates up to 350°
Adjustable oscillation angle from 45° to 350°, to project purified air around the whole room.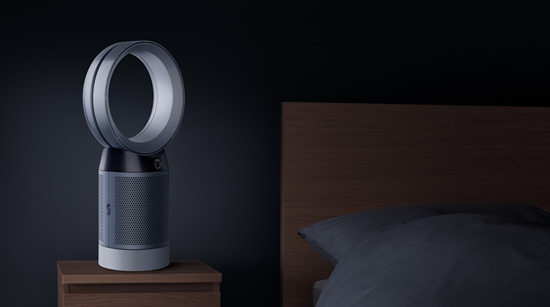 Sleep timer
Dyson Pure Cool™ fans can be programmed to turn off after preset intervals, from 15 minutes to 9 hours.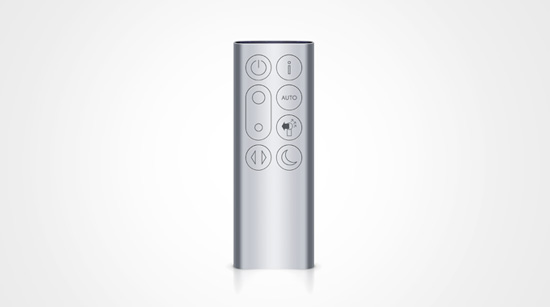 Remote control
Curved and magnetised to store neatly on top of the machine.
Voice control
Using a compatible voice service, control your machine with simple, spoken instructions.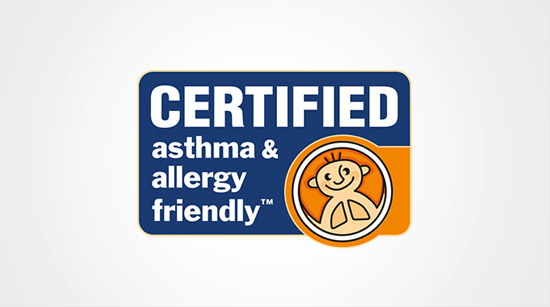 Certified asthma & allergy friendly™
This Dyson Pure Hot+Cool™ is certified asthma and allergy friendly™ by Allergy Standards Limited.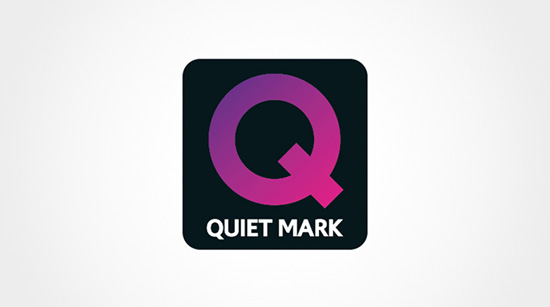 Quiet Mark accreditation
Awarded for improved sound and quality.
---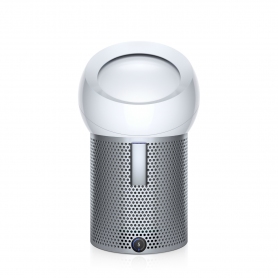 BP01
Dyson BP01 Pure Cool Me Air Purifier
2 Year Warranty
The latest in air projection technology, the Pure Cool Me is the first...
Our price £299.00
BUY NOW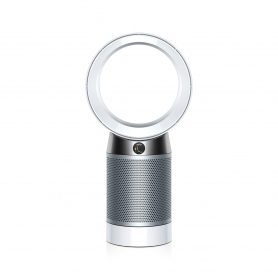 DP04
Dyson DP04 Pure Cool Desk Air Purifier
2 Year Warranty
This Dyson desk purifier will ensure that you always have clean air....
Our price £399.00
BUY NOW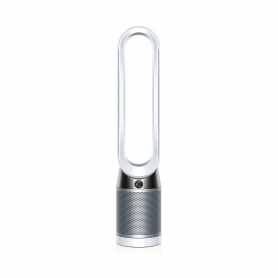 TP04
Dyson TP04 Pure Cool Tower Air Purifier
2 Year Warranty
Bring home Dyson's TP04 – the only purifying fan to clean a whole...
Our price £499.00
BUY NOW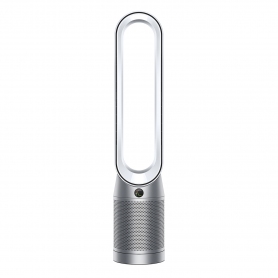 TP07
Dyson TP07 Pure Cool Air Purifier
Want clean, purified air throughout your whole room? Take home...
Our price £499.00
BUY NOW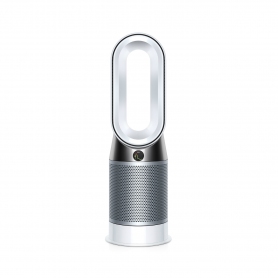 HP04
Dyson HP04 Pure Hot+Cool™ purifying fan heater
2 Year Warranty
This purifier fan heater from Dyson combines three appliances in one,...
Our price £549.00
BUY NOW
HP07
Dyson HP07 Pure Hot+Cool Purifying Fan Heater
Whether you're feeling chilly in the winter, hot during the summer,...
Our price £549.00
BUY NOW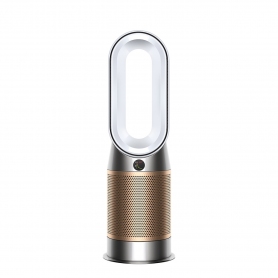 HP09
Dyson HP09 Pure Hot+Cool Formaldehyde Air Purifier
This purifier fan heater from Dyson combines three appliances in one....
Our price £599.00
BUY NOW